Career Opportunities
Want to make a difference? Join Birchwood Cottages, where we make positive impacts in the lives of those touched by Alzheimer's disease and other forms of dementia.
lindsey
The purpose, Lindsey, finds at Birchwood Cottages:
What inspires me?
The passion and drive to want to help people through some of their most difficult times.
Why Birchwood?
It is a company that is passionate to help not only the residents that they serve but also their employees. Birchwood goes above and beyond to ensure that their residents and staff feel important, heard and feel valued. I know that I am so much more than just a number to this company.
What do I enjoy most about working in memory care?
Hmmm…. Where to start. Being able to reassure residents that they are safe when they are confused and gaining their trust during some of their most difficult times. Helping families to navigate difficult time in the disease and assuring them that they are not alone and providing them resources for additional support. What we do is as much for the residents as it is for the families at times and helping all is at the core of what we do.
Kassandra
The purpose, Kassandra, finds at Birchwood Cottages:
What inspires me?
My family is what inspires me. I am very blessed to have two beautiful children who encourage me every day. They remind me to smile and enjoy life especially in times like now when life has become so serious.
Why Memory Care?
Birchwood Cottages is such a family oriented work place. I thrive in an environment that brings forth such a strong working team that not only challenges me mentally everyday but also makes me feel valued. Not just an employee but as a person as well.
Why Birchwood?
There are so many gratifying aspects of working in memory care. It's rewarding. I always leave my day feeling as if I made a small difference in someone's day. Even if it's something as simple as making one of our residents smile. Its special being able to build a trusting connection with our residents and family. I feel honored to be a part of our residents journey through the challenges memory loss. Memory Care is about living in the moment they may not recall working with me but to me its about creating goals to ensure their quality of life continues to have meaning.
Sonja
The purpose, Sonja, finds at Birchwood Cottages: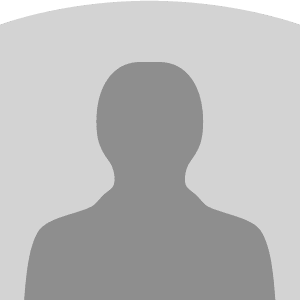 What inspires me?
Being part of a positive, like-minded, hard-working team. This can be at work or in my personal life. When I am surrounded by people that want to help make a positive change in the world – I become inspired to work harder on that same goal.
Why Memory Care?
Birchwood Cottages has outstanding leadership with the care of the residents and the team as a top priority. Each resident is able to experience their day the way that they want to – sleep in, watch tv, have a snack, play BINGO, sing Karaoke, play balloon badminton, and many other opportunities offered. They are not forced into a routine that works for the staff; we work around what works for the resident.
Why Birchwood?
As a former award winning Brain Trainer, understanding how the brain works is fascinating to me. Being able to help a resident who does not understand what is going on and helping them feel safe and secure gives me a sense of purpose.
maria
The purpose, Maria, finds at Birchwood Cottages:
What inspires me?
The staff here at Birchwood inspires me. The Resident Assistants that put in many hours caring for our residents as though it were a family member of their own. When I see a Resident's face light up because of a connection that one of our staff members had with them. Whether it was a kind word or smile or a simple act of love, it was a connection. It's that face when their eyes light up and their smile appears. It's that moment that inspires me.
Why Birchwood?
It's a state-of-the-art facility with a home like atmosphere that is thoughtfully carried out by the many amenities it offers. It's small and designed well and kept very clean. It's a beautiful facility.
What do I enjoy about working in Memory Care?
I enjoy providing care and preserving dignity to those who are losing so much. I feel like it's a population that needs to be reached and it makes me happy when I can connect with them as well as provide them with a safe environment and home.
emily
The purpose, Emily, finds at Birchwood Cottages:

What inspires me?
Knowing I can make a difference in the lives of residents and families during this difficult disease. I always want to bring smiles to the resident's faces.

Why Memory Care?
I've been in Memory Care for over five years. The relationships you build with staff, residents and families are special and unique.

Why Birchwood?
I love the home-like feeling that Birchwood provides. It is a close knit family type feeling.
kati
The purpose, Kati, finds at Birchwood Cottages:

What inspires you?
I am inspired by those who need help. I believe my purpose in life is to make the lives of others better. I am inspired to offer guidance to those who are either no longer able to do the things they once loved, or need to adapt how they once enjoyed those things. I ultimately want to work with veterans who are disabled, in an adaptive outdoor recreation setting.
Why Birchwood Cottages?
While I was still working at my previous job, I had received positive feedback from fellow coworkers who worked part-time at Birchwood Cottages. They described the beauty of the facility, the high-quality care of the residents, the professional treatment and recognition of staff, and the cleanliness of the facility. Those are some of the reasons I chose to work for Birchwood Cottages.
What do you enjoy about working in memory care?
I enjoy working in memory care because you are able to touch their lives differently than you would any other population. It's pleasurable to find creative ways to connect with an individual based on their interests and previous lifestyles. Some may respond well to music, while others may respond well to physical touch, or discussing their life on the farm.
doug
The purpose, Doug, finds at Birchwood Cottages:

What Inspires me?
I try to exceed expectations by always striving for excellence for myself and others. I try to understand others first, instead of expecting them to understand me. Understanding, respect, kindness, politeness and helpfulness are all attributes for serving others. By serving others I'm always serving my God.
Why Memory Care?
Recognizing that not everyone is "cut out" for the work, I chose to work in a memory care community because of the challenge and the reward that it provides for me. Working in a memory care community requires a special person who can provide expertise by providing a learned and strategic individualized care plan to each resident through a 24/7 observation of the resident. It requires an understanding that in order to reach the resident, I need to get into each resident's personal world all the while providing a community world atmosphere.
Why Birchwood Cottages?
I enjoy Birchwood Cottages because it's locally and privately owned. By being a smaller, self-managed operation Birchwood Cottages can provide a more specialized, common sense approach for the health, safety, security of its residents. The goal for Birchwood Cottages is to strive for excellence and I strive to make it the very best memory care provider in south central Minnesota, for our residents and their families.